My amazing adventure companions Julian Cook and Steven Newman have made several Facebook postings about summiting Mt. Kilimanjaro. First, let me clarify my place in this accomplishment.
On summit night, we started at 11pm, making our way up the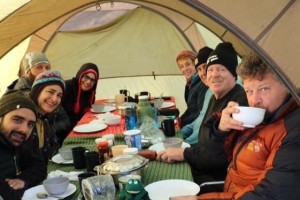 initial steep path in the cold high altitude air. I sensed some occasional irregularity in my heartbeat, but wasn't terribly alarmed as this happens occasionally ans is of no concern. After almost an hour, I still felt some "blips"–which means inconsistent blood/oxygen flow and diminished performance. I mentioned this to Jeff, aka super-experienced mountaineer. A few minutes later he asked, "Where did you say you kept your nitro?"
That did it. It's not that there was a great risk, but that the risk factor had elevated. It wasn't so much that it was bad, It just wasn't ideal. In 2015, thanks to Matt Parkes, I got a second chance to live. I'll not get a third. In a previous time I would have pushed on, common sense smothered by determination and ambition. Not this time. No summit is worth risking my life.
Before I left the U.S. I asked my son what he wanted me to bring from Africa and he said, "Just bring your ass back." My ass is in Frankfurt Airport awaiting flight to U.S.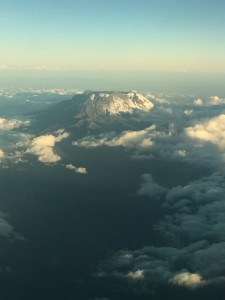 Kilimanjaro is an incredible mountain I got to love on for eight days, climbing to high camp at 15,300′. My teammates were incredible–such a privilege to spend an adventure with! Our guides and support staff were amazing! My special thanks to "Crazy Willie". A highlight of my trip was dancing and singing with him at our second camp. I love love love the energy and rhythm of African music! I have so many memories I'll treasure forever. It was so special to see my new friends achieve success and go to the roof of Africa. Who knows, maybe some other time I will as well.
Hakuna Matata